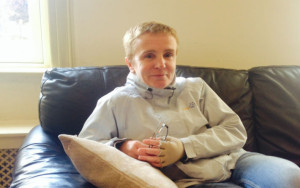 Mary Mescal (mmescal@ossoryyouth.com)
Chief Executive Officer
Mary has led the way in creating a successful and dynamic youth service. With a HDIP in Education and a HDIP in Business Studies, she brings a wealth of knowledge and expertise to the organisation. She has worked with communities and families throughout the service in her 20 years with Ossory Youth and provides strategic leadership and management to the staff team. Mary is the driving force behind policies which influence and guide the work, she was instrumental in ensuring we achieve our Quality Standard Award.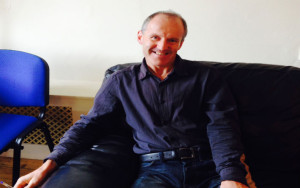 Patrick Bookle (pbookle@ossoryyouth.com)
Youth Worker & Team Leader; Designated Child Protection Person
Patrick's passion for youth work began as a youth club volunteer. Now with 15 years experience, he has developed a wisdom and knowledge around the work that he utilises in his role as a senior youth worker. With a Masters in Recreation and Leisure Management, Patrick works with a number of varied youth programmes ranging from climate change to Youthbank. He also co-ordinates the 'Journey to Taize' programme and the Friday night youth café. He is also the Designated Liaison Person (Child Protection) for the organisation.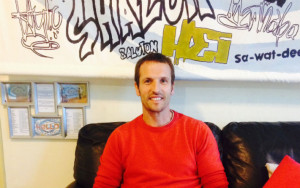 Paul Bolger (pbolger@ossoryyouth.com)
Youth Worker & Team Leader
Garda Youth Diversion
A senior youth worker on the Compass Garda youth diversion project, Paul is a long serving member of the organisation, first joining us in 2001. Paul has a wealth of experience and knowledge, with a strong commitment to ensuring young people are given opportunities to thrive. Paul has been instrumental in the transformation of Desart Hall into a youth centre. With a masters in youth studies, he has extensive experience of working with young people, families and communities and loves to be part of the positive change. Paul works directly with young people on the Compass project both in groups and on a one-to-one basis.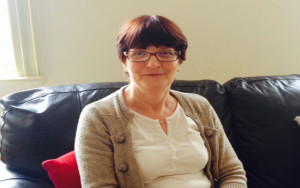 Phil Hennessy (phennessy@ossoryyouth.com)
Part-time Administrator
Organised and efficient, for the past 11 years Phil has been responsible for the day-to-day running of the organisation. Phil ensures the finance and admin side of the organisation is running smoothly.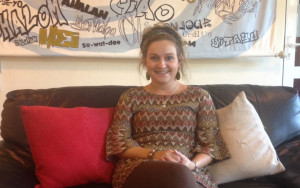 Jacinta Purcell (jpurcell@ossoryyouth.com)
Youth Worker
Jacinta has many years experience in the youth work sector, first joining Ossory Youth in 1999.With a degree in youth and community studies,  she has an extensive understanding of working with young people and has been an advocate for youth voice. Jacinta is our Youth Information Officer and works closely with secondary schools providing a wide array of programmes within the school setting.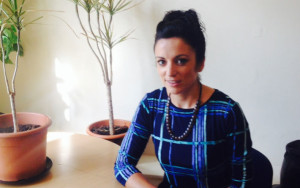 Martina Maher (mmaher@ossoryyouth.com)
Youth Worker
Martina joined the Ossory Youth team in 2007.  She works closely with our rural volunteers offering support, assistance, training, advice and guidance. She has worked directly with a lot of rural communities to get youth clubs and groups off the ground. Martina has a wealth of experience in working with young people on creative and original projects. She runs a number of youth groups in Desart Hall. She is also responsible for website development and social media. Martina holds a Masters in Regional and Local Development.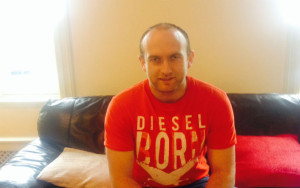 Kevin O'Driscoll (kdriscoll@ossoryyouth.com)
Youth Worker
Kevin has gained valuable experience in youth café development, having worked successfully with a number of communities to ensure their café gets a positive start. His work involves directly supporting young people and running youth groups in rural areas. He has forged close relationships with schools and community organisations. His background is in Health Promotion.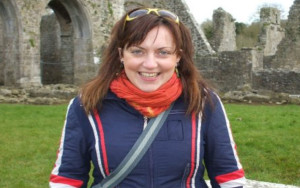 Eilis Walklett (ewalklett@ossoryyouth.com)
Youth Worker
Eilis works mainly on projects in the city. Her interest in drama and arts is reflected in her creativity and has ensured a number of successful projects in her 10 years with the organisation. She runs a number of groups in Desart Hall Youth Centre and is responsible for the connections programme.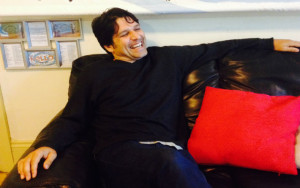 Mel Bay (mbay@ossoryyouth.com)
Project Worker
Kilkenny Drugs Initiative
With a remit in Kilkenny , Mel supports families and individuals to deal with problems and issues arising from drug misuse. Having previously worked in the area of drugs and AIDS, he is highly competent and knowledgeable in his role.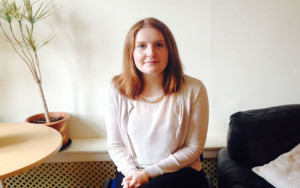 Edel Fortune (edelfortune@ossoryyouth.com)
Youth Worker
Garda Youth Diversion
Edel has worked with Ossory Youth on the Compass Garda Youth Diversion Project since 2007. Her interest and experience is in helping young people progress and reach their potential. She works with young people on a one to one and group basis. Edel is responsible for the implementation of the Work to Learn Programme. She holds a degree in Applied Social Care and a Masters in Youth and Community Studies.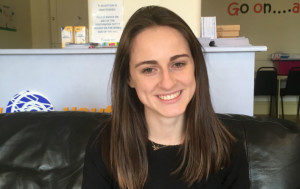 Emily Murtagh
Youth Worker
Emily is the newest member of the Ossory Youth team. Emily enjoys any project that has a creative element and has a special interest in youth mental health. She loves seeing young people grow in confidence and begin to see their potential more and more. This year her focus is on Head Hackers, a group for young people experiencing anxiety, working with young Traveller girls and piloting the Climate Justice group. She is currently completing her masters in Community and Youth Work at Maynooth University.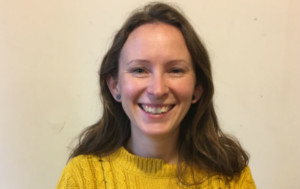 Joanne Bolger
Sessional Worker
Joanne comes to Ossory Youth from the Rural Social Scheme. With a vast experience in art, she brings a toolbox of experience and talent to her role supporting our youth clubs. She is responsible for the delivery of the youth service programme and working to support youth clubs.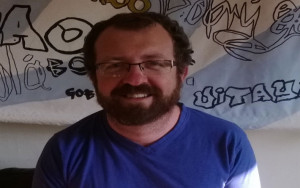 Mick Greene
Sessional Worker
Creative and proactive, Mick is a great asset to the organisation. An advocate for youth voice and involvement in civic life, Mick loves to get stuck in to a project and maximise the potential for young people. Working with Youthink and Opendoor, his enthusiasm and resourcefulness has contributed to an interesting and fun experience for these young people.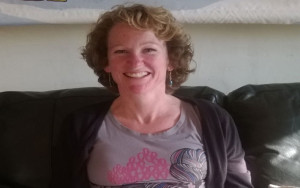 Rebecca Carbery
Sessional Worker
The youth café is Rebeccas domain on a Saturday. Friendly and encouraging, she is a welcoming face for young people looking to come and chill out with their friends. Full of enthusiasm and bright ideas, Rebeccas work with Youthink and Opendoor is quite productive. A campaigner for youth involvement in the community , Rebecca is always encouraging young people to take on responsibilities and ownership of spaces.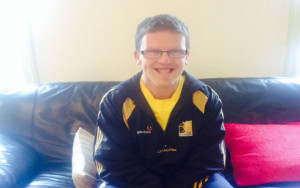 Conor Ryan
Reception
Conor has a huge love of sports, especially hurling and soccer. He likes reading the Kilkenny People and keeping himself up to date on whats happening in our city. Conor likes to socialise and his friendly personality is very welcoming in reception. One of Conor's main achievements is competing in the Special Olympics.
Jane Coe
Reception
With Ossory Youth since 2013, Janes' hobbies include shopping and going to the cinema with friends. She loves working at the front desk in Ossory Youth and meeting lots of new people.