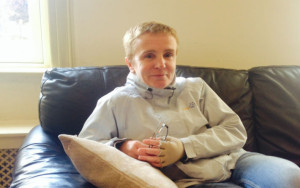 Mary Mescal (mmescal@ossoryyouth.com)
Chief Executive Officer
Mary has led the way in creating a successful and dynamic youth service. With a HDIP in Education and a HDIP in Business Studies, she brings a wealth of knowledge and expertise to the organisation. She has worked with communities and families throughout the service in her 17 years with Ossory Youth and provides strategic leadership and management to the staff team. Mary is the driving force behind policies which influence and guide the work, she was instrumental in ensuring we achieve our Quality Standard Award.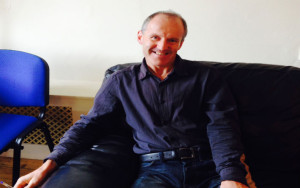 Patrick Bookle (pbookle@ossoryyouth.com)
Youth Worker & Team Leader
Patricks passion for youth work began as a youth club volunteer. Now with 12 years experience he has developed a wisdom and knowledge around the work that he utilises in his role as a senior youth worker. With a Masters in recreation and leisure management, Patrick loves a challenge and he has been the instigator of a number of memorable international youth exchanges, most recently to Formigine in Italy. The success of the youth cafe is largely due to Patrick's work with sessional workers and young people alike.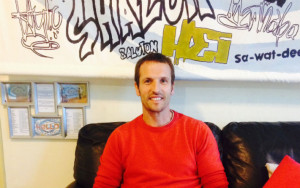 Paul Bolger (pbolger@ossoryyouth.com)
Youth Worker & Team Leader
Garda Youth Diversion
A senior youth worker on the Compass Garda youth diversion project, Paul is a long serving member of the organisation, first joining us in 2001. Paul has a wealth of experience and knowledge, with a strong commitment to ensuring young people are given opportunities to thrive. Paul has been instrumental in the transformation of Desart Hall into a youth centre. With a masters in youth studies, he has extensive experience of working with young people, families and communities and loves to be part of the positive change. Paul works directly with young people on the Compass project both in groups and on a one-to-one basis.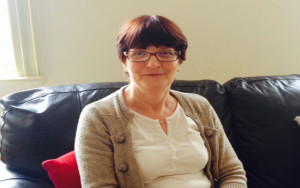 Phil Hennessy (phennessy@ossoryyouth.com)
Part-time Administrator
Organised and efficient, for the past 8 years Phil has been responsible for the day-to-day running of the organisation. Phil ensures the finance and admin side of the organisation is running smoothly.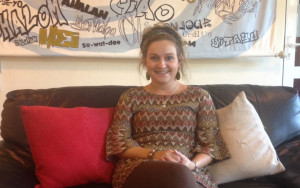 Jacinta Purcell (jpurcell@ossoryyouth.com)
Youth Worker
Jacinta has many years experience in the youth work sector, first joining Ossory Youth in 1999.With a degree in youth and community studies,  she has an extensive understanding of working with young people and has been an advocate for youth voice. Jacinta is our Youth Information Officer and works closely with secondary schools providing a wide array of programmes within the school setting.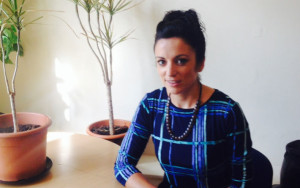 Martina Maher (mmaher@ossoryyouth.com)
Youth Worker
Martina joined the Ossory Youth team in 2007. Her primary role involves work in rural communities. She is responsible for supporting our youth clubs and delivering the youth service programme. She works closely with our rural volunteers offering support, assistance, advice and guidance. Martina has a wealth of experience in working with young people on creative and original projects  She is also responsible for website development and social media. Martina holds a Masters in Regional and Local Development.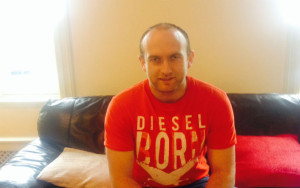 Kevin O'Driscoll (kdriscoll@ossoryyouth.com)
Youth Worker
Kevin has gained valuable experience in youth café development, having worked successfully with a number of communities to ensure their café gets a positive start. His work involves directly supporting young people and running youth groups in rural areas. He has forged close relationships with schools and community organisations. His background is in Health Promotion.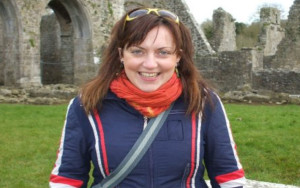 Eilis Walklett (ewalklett@ossoryyouth.com)
Youth Worker
Eilis works mainly on projects in the city. Her interest in drama and arts is reflected in her creativity and has ensured a number of successful projects in her 7 years with the organisation. She runs a number of groups in Desart Hall Youth Centre and is responsible for the development of a garden project for young people. Eilis is currently on maternity leave and will be re-joining the organisation in March.
Maureen Brennan (mbrennan@ossoryyouth.com)
Child Protection Coordinator
Maureen is responsible for Child Protection and Garda Vetting in the organisation. With Ossory Youth since 2000, Maureen is one of the long-standing members of staff. She is our designated liaison person for welfare and protection concerns and is qualified as a child protection specialist. Maureen, Ossory Youths designated Child Protection Person has plenty of experience and understanding of child protection and is available for queries and concerns from all our volunteers.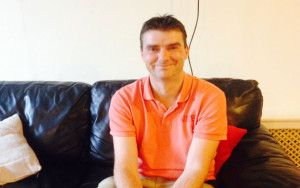 David Gray (dgray@ossoryyouth.com)
Project Worker
Kilkenny Drugs Initiative
Covering all of Kilkenny, David works with families, individuals and communities around issues resulting from substance misuse. He works closely on a one-to-one basis and provides family support, utilising his skills as a licensed practitioner in functional family therapy. David has been responsible for many education awareness programmes. Joining the team in 2008, he has a wealth of experience which he draws on to ensure his service is professional and effective. Dave holds a Degree in Business Studies and a Diploma in Social Integration.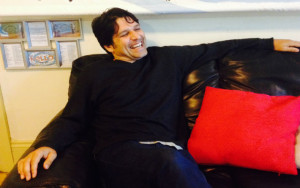 Mel Bay (mbay@ossoryyouth.com)
Project Worker
Kilkenny Drugs Initiative
With a remit in Kilkenny , Mel supports families and individuals to deal with problems and issues arising from drug misuse. Having previously worked in the area of drugs and AIDS, he is highly competent and knowledgeable in his role.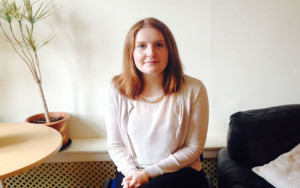 Edel Fortune (edelfortune@ossoryyouth.com)
Youth Worker
Garda Youth Diversion
Edel works closely with young people on a one-to-one and group basis. Her interest and experience is in helping young people progress and reach their potential. Edel is responsible for the implementation of the work to learn scheme. She holds a Degree in Applied Social Studies and has been working on the project since 2007.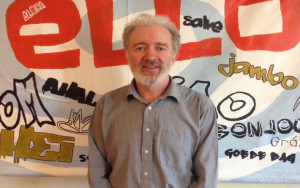 Malcolm Noonan (mnoonan@ossoryyouth.com)
Part-time Project Worker
Lifeline
Malcolm works with the community based suicide prevention project; Lifeline Kilkenny. He was a key player in the development of Kilkenny's first County suicide prevention plan "Our Community, Our Conversation" in 2013. Malcolm has a passion for youth mental health and is a voice for community action on this issue. With a Degree in Sustainable Rural Development, Malcolm has a great interest and dedicates a lot of time to his role as a Green Party representative. He was re-elected in 2014 as a member of Kilkenny County Council.
Joseph Mguni (jmguni@ossoryyouth.com)
Part-time Youth Worker, Comhairle na nOg
Joseph began working with Ossory Youth on a voluntary basis and quickly established himself as a reliable and regular face around the office. He works on the Comhairle na nOg project and has been instrumental in a number of their success stories. Joseph is currently studying community development and has a real passion for working with young people and driving social change.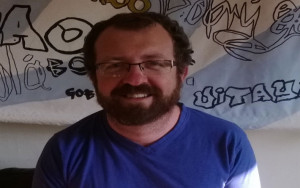 Mick Greene
Sessional Worker
Creative and proactive, Mick is a great asset to the organisation. An advocate for youth voice and involvement in civic life, Mick loves to get stuck in to a project and maximise the potential for young people. Working with Youthink and Opendoor, his enthusiasm and resourcefulness has contributed to an interesting and fun experience for these young people.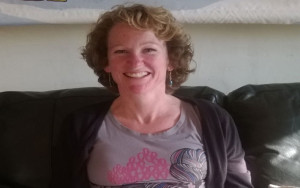 Rebecca Carbery
Sessional Worker
The youth café is Rebeccas domain on a Saturday. Friendly and encouraging, she is a welcoming face for young people looking to come and chill out with their friends. Full of enthusiasm and bright ideas, Rebeccas work with Youthink and Opendoor is quite productive. A campaigner for youth involvement in the community , Rebecca is always encouraging young people to take on responsibilities and ownership of spaces.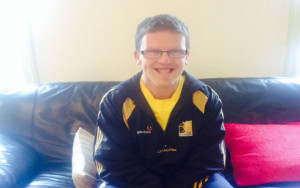 Conor Ryan
Reception
Conor has a huge love of sports, especially hurling and soccer. He likes reading the Kilkenny People and keeping himself up to date on whats happening in our city. Conor likes to socialise and his friendly personality is very welcoming in reception. One of Conor's main achievements is competing in the Special Olympics.
Jane Coe
Reception
With Ossory Youth since 2013, Janes' hobbies include shopping and going to the cinema with friends. She loves working at the front desk in Ossory Youth and meeting lots of new people.